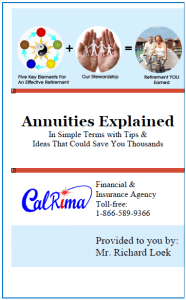 Accumulation and preservation of your principal.  Might you think this is a couple of benefits you would like with your retirement assets?
This product seems to offer what most want, an income rider that will allow for you, the owner, to have income for the rest of your life.  There are many products with income riders.  Your needs are not the same as the next person.  That is why we take great steps to help ensure your needs and interests are protected.
We enjoy seeing new products enter the market.  Creativity is key to our business.
Comprehensive Review
Read a comprehensive review of this Lincoln annuity here
Please note, this is not an offer to sell.  This is simply a brief review of a new product.  Should you be interested, please call 866-589-9366 toll-free and we will help you determine if this is a fit or should you consider other options.